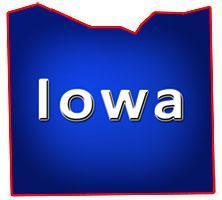 Iowa County is located in Southwest Wisconsin between Mount Horeb and Fennimore in south western part of the state along the Wisconsin River. Iowa is known historical locations, mines, rolling hills, agriculture, parks, wildlife, snowmobiling which also has Lower Wisconsin State Riverway, Tower Hill State Park, Black Hawk Lake Recreation Area, Governor Dodge State Park, Blue Mound State Park plus a couple communities including; Mineral Point, Dodgeville and Waldwick. It's surrounded by 6 other Counties; Richland, Sauk, Dane, Green, Lafayette and Grant. On this site you can search for Bars, Bars & Grills, Taverns, Pubs, Nightclubs, Sports Bar, Saloon, Roadhouses, Micro Brewery, Whisky Bar, Dance Club, Wine Bar, Hotel Bar, Restaurant Serving Alcohol, Irish Pub, College Bar, Lounge, Cigar Bar, Dive Bar, Music Joint, Specialty Bars, Cocktail Lounge, Beer Bar, but NO Home Bars and more... located in this county, listed by a real estate agents. Iowa County, Wisconsin GIS MAP Information!
Iowa County WI - Commercial | Restaurants | Motels & Hotels | Schools & Churches | Apartments & Storage Buildings | Campgrounds & Resorts | Bars & Grills | ALL
Bars & Grills for Sale in Iowa County WI
The section above is populated by IDXWI.com, a Landman Realty LLC website that scrapes WIREX. WIREX consists of about 9 Wisconsin MLS systems covering the majority of the state. You can register with IDXWI.com: under "Advance Search" and recreate these types of searches for Bars. Select COMMERCIAL under property type, Select a LOCATION and then Select BEER/LIQUOR & TAVERN/BAR under Bus Com Type. Use CTRL to select multiple items OR SHIFT for multiple items in a row. If no properties are present, then check back often or register with IDXWI.com to setup an auto email search so that you can be the first to know about newly listed Pubs, Taverns or Bars & Grills properties in the area of your choice! - REGISTER
Real Estate | Home | Land | Condo | Commercial | Water | Log Home | Mobile | Farming | Land Contract | Foreclosure | Camping | ATVing | Snowmobiling| Bars
People go to bars, sometimes called pubs or taverns for a variety of reasons including food, entertainment but mostly for Alcoholic Beverages like Beer, Wine, Liquor, Cocktails, Shots, Spirits, Whisky, Gin, Vodkas, Tequila, Rum, Brandy, etc... Some bar owners or managers have some event for every day for the week such as Happy Hour, Lunch Specials, Daily Specials, Weekly Specials, Miller Monday, Taco Tuesday, Wing Wednesday, Thirsty Thursday, Fish Fry Friday, Prime Rib Saturdays and Bloody Mary Sundays. But LEAGUES are also a great public / patron attractor with trivia, darts, pool, volleyball, horseshoes and cards to name a few.
Common Bar Food
Food is part of the Bread and Butter of an establishments income be it a Cocktail Lounge, Neighborhood Pub, Country Tavern or whatever. Some of the most common bar foods are Nuts, Drinks, Chips, Soda, Soft Drinks, Appetizers, Burgers, Hot Dogs, Pizza, French Fries, Onion Rings, Chicken Wings, Mozzarella Sticks, Tacos, Hot Wings, Shrimp, Popcorn, Artichoke Dip, Fish & Chips, Jalapeno Poppers, Nachos, Quesadillas, Chicken Fingers, Cheeseburger, Curly Fries, Beef Sliders, Chili Cheese Fries, Beer Batter Fries, Buffalo Wings, Waffle Fries, Deep Fried Foods, Steaks, Ribs, Blooming Onion, BLT and sometimes dessert.
Common Bar Entertainment & Events
The entertainment of a place can drive business depending on the day of the week and the quality of the event or activity. Live Bands, DJs, Disc Jockey, Jukebox, TVs, Dancing, Comedians, Vocalist, Karaoke, Poker Runs, Bingo, Pool, Darts, Dice Games, Daily Shake, Trivia, Name That Tune, Air Hockey, Shuffleboard, Beer Pong, Quarters, Flip Cup, Sports Events, Video Games, Board Games, Bar Olympics, Open Mic Night, Poker Tournament, Dart League, Horseshoes, Volley Ball, Pinball, Slot Machine, Pull Tabs, Billiards, Foosball, Skee-Ball, Ring Toss, Cribbage, Dominoes, Golden Tee, Buck Master, Pacman, Mechanical Bull Riding... Also hosting events like local chamber meetings, weddings, birthday parties, political parties, fishing tournaments, ice fishing jamborees, clubs, women's night out, outings, to dos and much much more.
Type of Wisconsin Bars
Bars

Bars & Grills

Taverns

Pubs

Nightclubs

Lounges

Sports Bar

Saloon

Micro Brewery

Whisky Bar

Dance Club

Wine Bar

Hotel Bar

Restaurants Serving Alcohol

Irish Pub

College Bar

Cigar Bar

Dive Bar

Supper Clubs

Music Joint

Specialty Bars

Cocktail Lounge

Beer Bar

NO Home Bars
Bars Pubs and Tavern Workers
Establishments create a lot of Wisconsin Jobs including; Staff, Bartenders, Server, Waitress, Waiter, Owners, Bouncer, BarBack, Cook, Dish Washer, DJs, Security Guard, Host, Hostess, Managers even the occasional Door Guy.
Bar Tools and Equipment
Bar Equipment, Glasses, Bottle Openers, Shakers, Jiggers, Cocktail Strainers, Corkscrews, Bar Spoons, Pour Spouts, Blenders, Bar Towels, Can Opener, Citrus Zester, Wine Opener, Knife & Cutting Board, Tumbler, Dishwasher, Grill, Stove, Bar Taps...
Iowa County WI Area Cites, Towns & Villages
Arena, WI. 53503

Arena, WI. 53517

Avoca, WI. 53506

Barneveld, WI. 53507

Brigham, WI. 53507

Cobb, WI. 53526

Clyde, WI. 53506

Dodgeville, WI. 53533

Eden, WI. 53526

Highland, WI. 53533

Highland, WI. 53543

Linden, WI. 53553

Linden, WI. 53565

Mifflin, WI. 53565

Mifflin, WI. 53569

Mineral Point, WI. 53565

Moscow, WI. 53516

Moscow, WI. 53544

Pulaski, WI. 53506

Ridgeway, WI. 53582

Wyoming, WI. 53558

Wyoming, WI. 53588
Become a Wisconsin Bar Owner

Buying a bar can be quiet challenging but not as much as running the day to day operations. There are lots of purchasing decisions to make like do you buy a vacant lot and build the bar of your dreams OR do you purchase a preexisting building with an established bar with regular patrons. Southwest Wisconsin has lots of small towns with a wide variety of taverns everything from the neighborhood pub to the waterfront restaurant with a signature bar serving the locals and out of town tourists. No matter what Southern Wisconsin property you choose there will be lots of stuff to do including hiring staff, picking out equipment, choosing the right supplies and vendors, making sure your patrons have stuff to do as the spend money in your place of business.